Franz Ferdinand Concert
Last night I went to the Franz Ferdinand concert at the Showbox with my friend Bridget. On my way to meet up with her, I had to stop and take in the view of the new waterfront ferris wheel. I think the ferris wheel is gorgeous, and an amazing addition to the waterfront. However, I'm not so pleased with the price to ride; 13 freaking dollars!
We pre-funked at the The Pike Brewery for some delish beers and decent eats. I was super happy with the environment, the staff, the beer but was not so pleased with my food. I ordered the chicken wings, which usually can't be bad. These were really greasy, non-saucy, not spicy, blech! Bridget, however loved her veggie quesadillas.
I am a Franz Ferdinand fan based on their first self titled album. To be honest I haven't listened to anything more recent. I ended up falling in love with the opening band, The Carnivores. They were the cat's meow, for reals. The girl keyboardist had an amazing outfit on and made the coolest facial expressions and head movements. It was amazing. I describe her top as being a tassle-y, moccasin shirt. As my friend Daylon would say, "so navajo." Franz Ferdinand was great too. I had an amazing time. My favorite part about concerts is paying $10 for a beer; I love sarcasm.
Carnivores!
Zulily: My First Purchases
My friend Liz told me about Zulily over two years ago; she likened the concept to Groupon and Living Social. The target audience is for mothers. She knew I'd be interested because I'm obsessed with my niece Chloe. I love spoiling her and buying her cute stuff. I've always received the emails but just didn't get into it. The other day when I needed retail therapy I clicked on over. I made two fine purchases and they arrived yesterday.
My amazing new tunic (I love that word)
Chloe's amazing new mary janes
I've recently learned of the concept of monthly sample boxes. Where have they been all my life? So I haven't received my first ones yet, but I know I'm going to love them. I think it will also be fun to review what I receive with my friends and followers.
Foodie Box from Petit Amuse: Every month I will receive 3-4 samples of small batch artisan foods from hard to find specialty producers.
Brought to you by Shane @ Whispering Sweet Nothings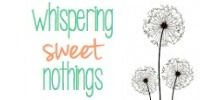 I totally agree with Shane about the crickets in the blog-osphere over the weekend. So I'm linking up for a good cause! Let's share our weekend adventures.
"It feels like the blog-osphere begins to die down come Friday, then trickles off on Saturday, with far less posts than Monday through Thursday. My quick fix? A rules free, anything goes link-up! Link-up your plans for the weekend, tutorials, giveaways. The best part? You can come back and link-up the entire weekend until Sunday at midnight! Then have fun wandering with some new friends!" -Shane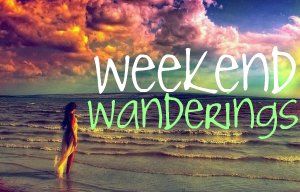 On that note, I'm definitely going to the South Lake Union Block Party this evening. They have a bunch of local restaurants and food trucks offering samples for $1 each. It's a true "Taste" much like the Taste of Chicago. I'm so excited! And I definitely will be stopping by the beer garden.
Have a great weekend all!